VineSuite consists of 4 modules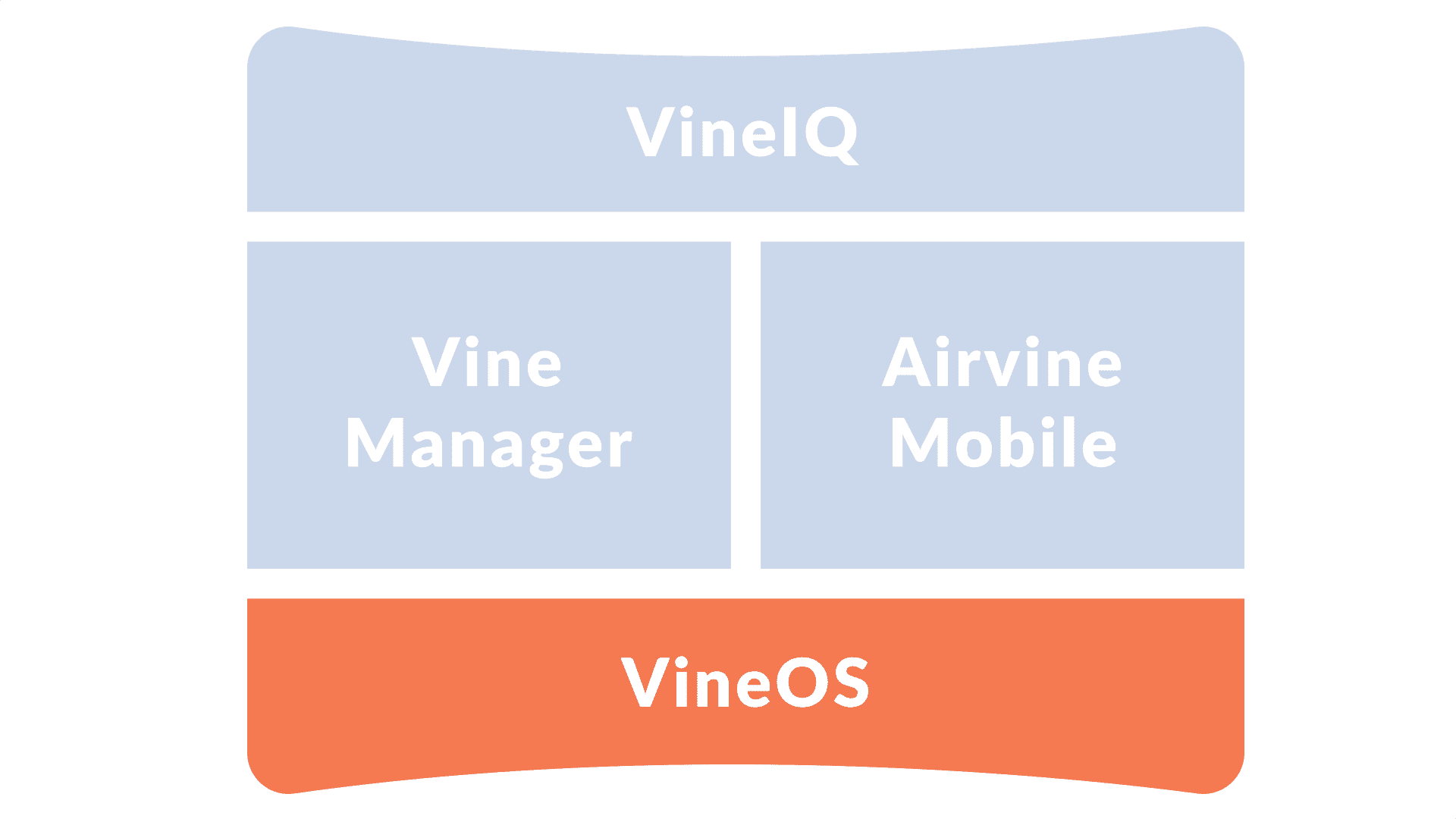 VineOS
VineOS - this is the core operating system used to connect nodes and manage traffic flows in the network. In a ring topology it is VineOS that re-directs traffic in the event of a link failure providing resiliency to the backbone. In addition, VineOS is used to enable QoS per application stream.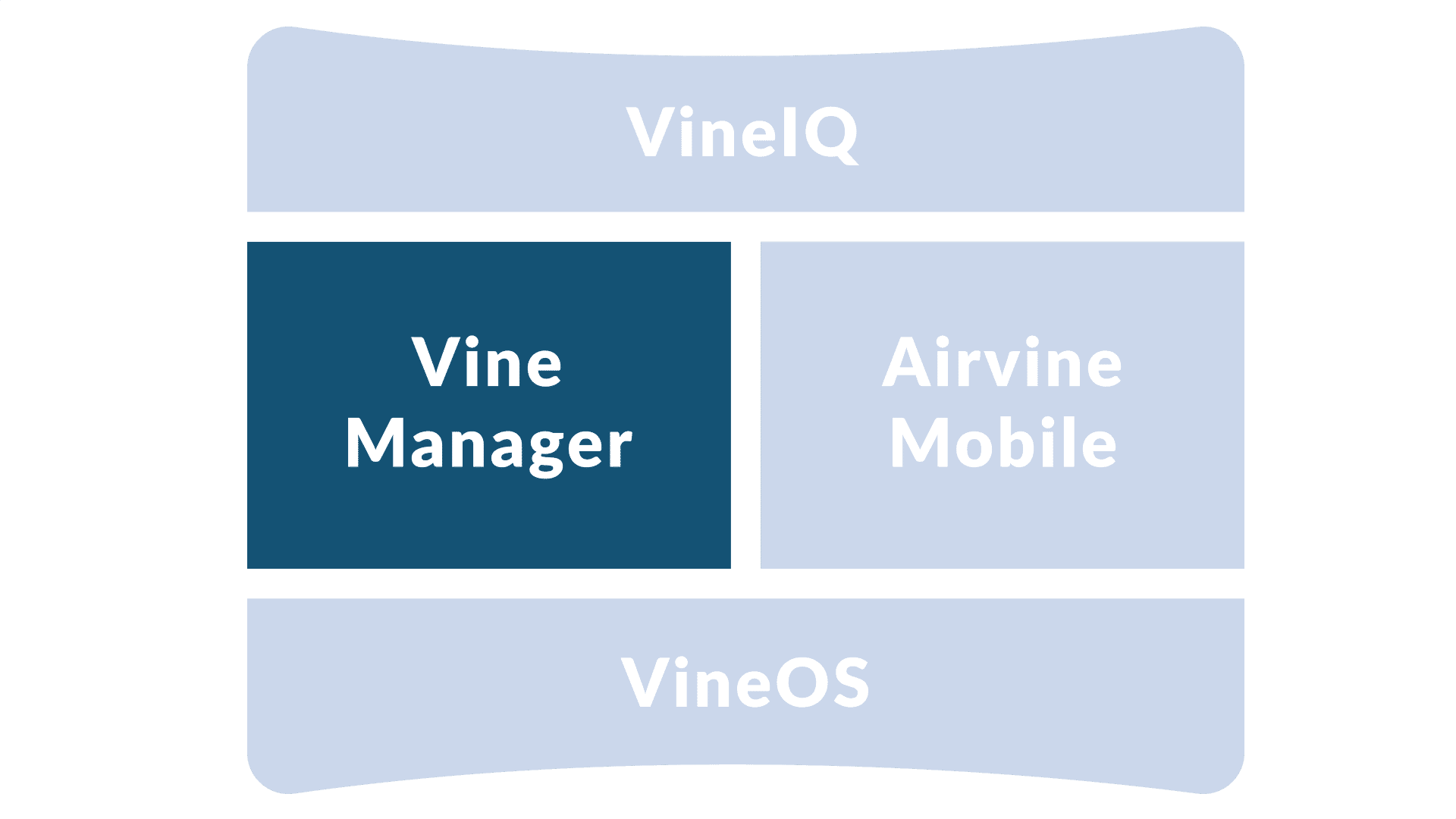 VineManager
VineManager is our full featured interface supporting configuration and granular control and monitoring of a WaveTunnel network.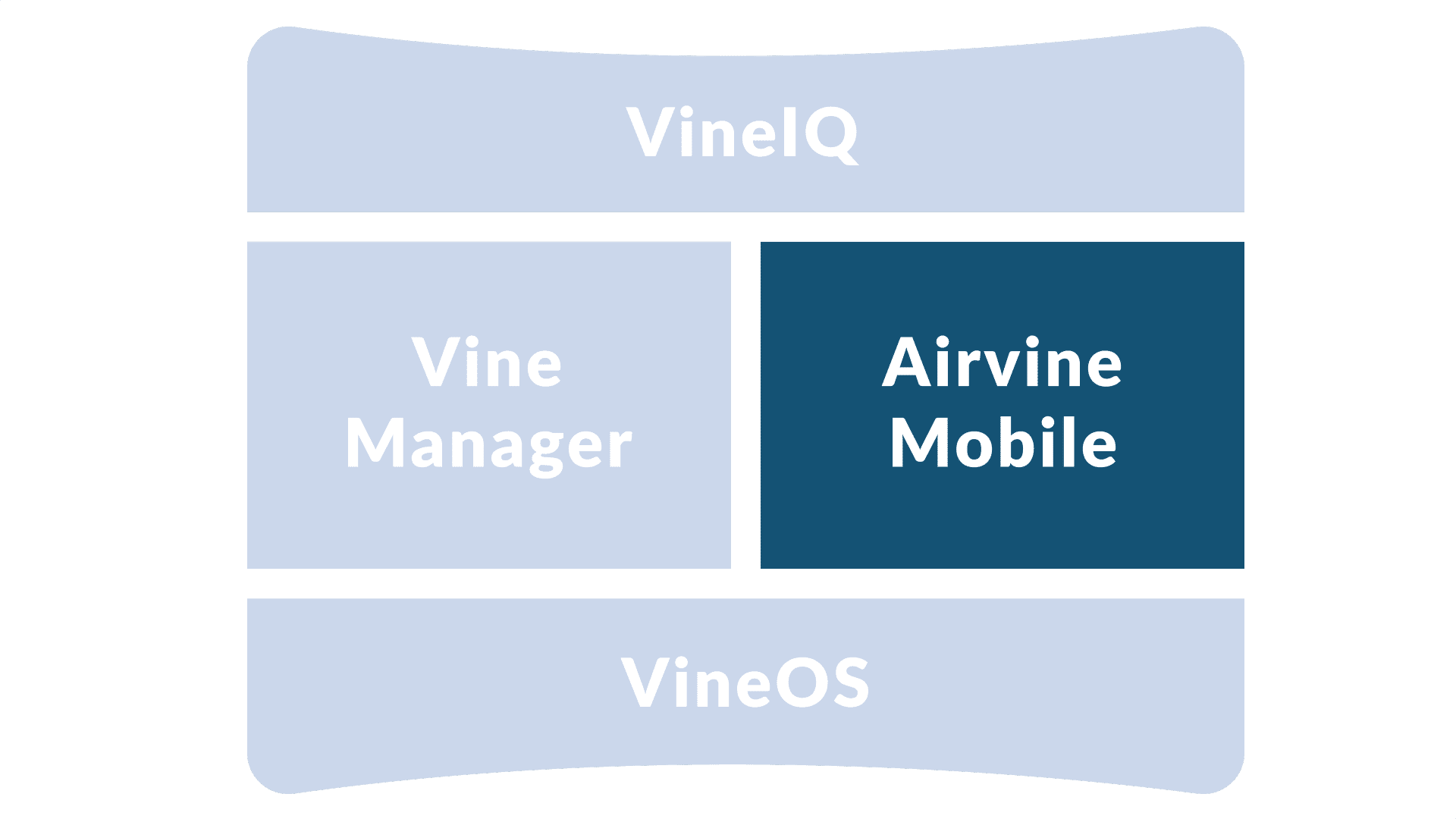 AirvineMobile
AirvineMobile is our Smart Phone app (Apple and Android supported) that is available on iTunes and the Play Store for download.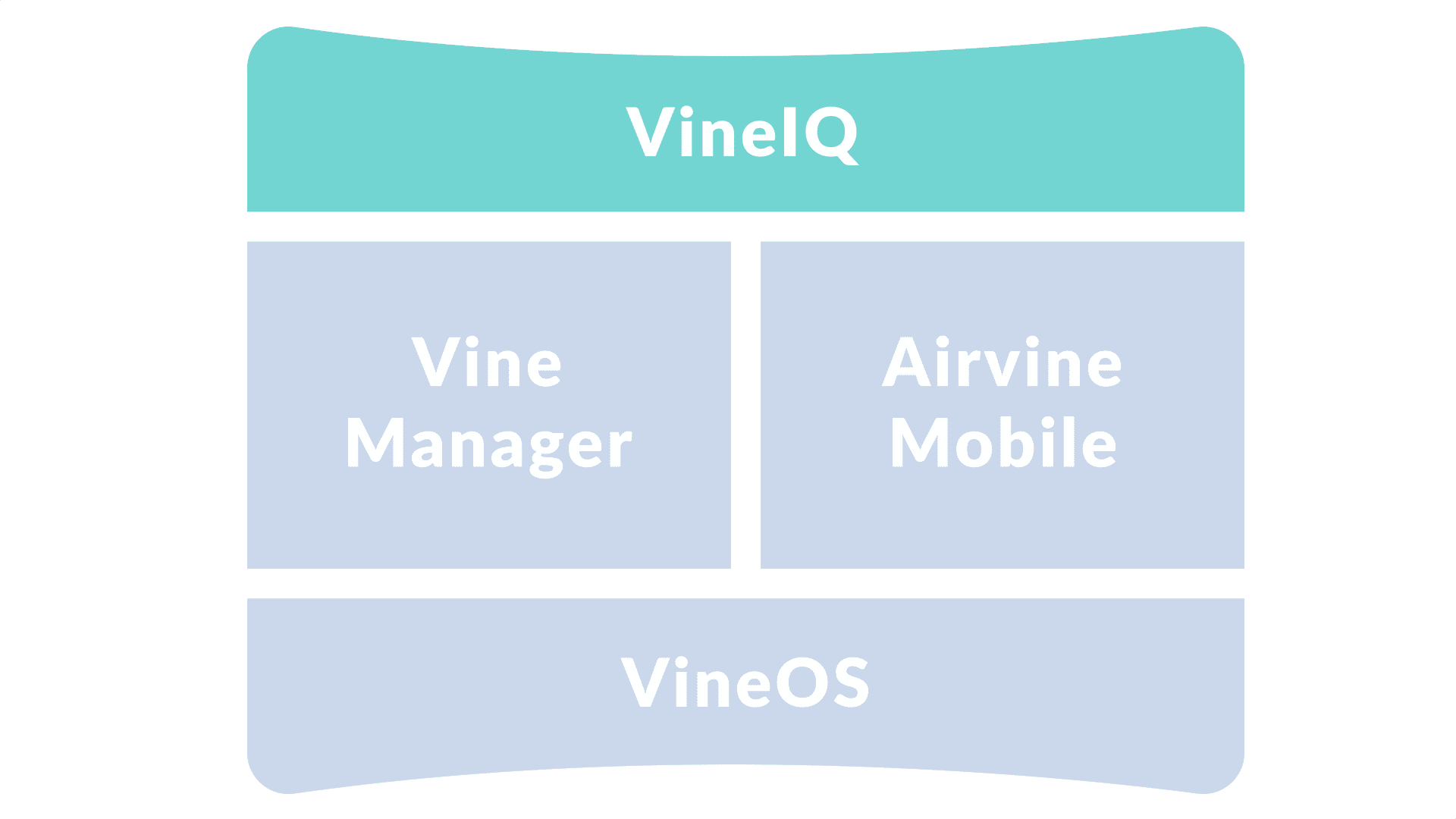 VineIQ
VineIQ is our network monitoring module ensuring optimum network performance in real time.*
Steps to Configure a Root Node
* VineIQ availability is slated for availability in late 2023
The WaveTunnel System by Airvine
High Performance. Simple. Secure.