The WaveTunnel™ System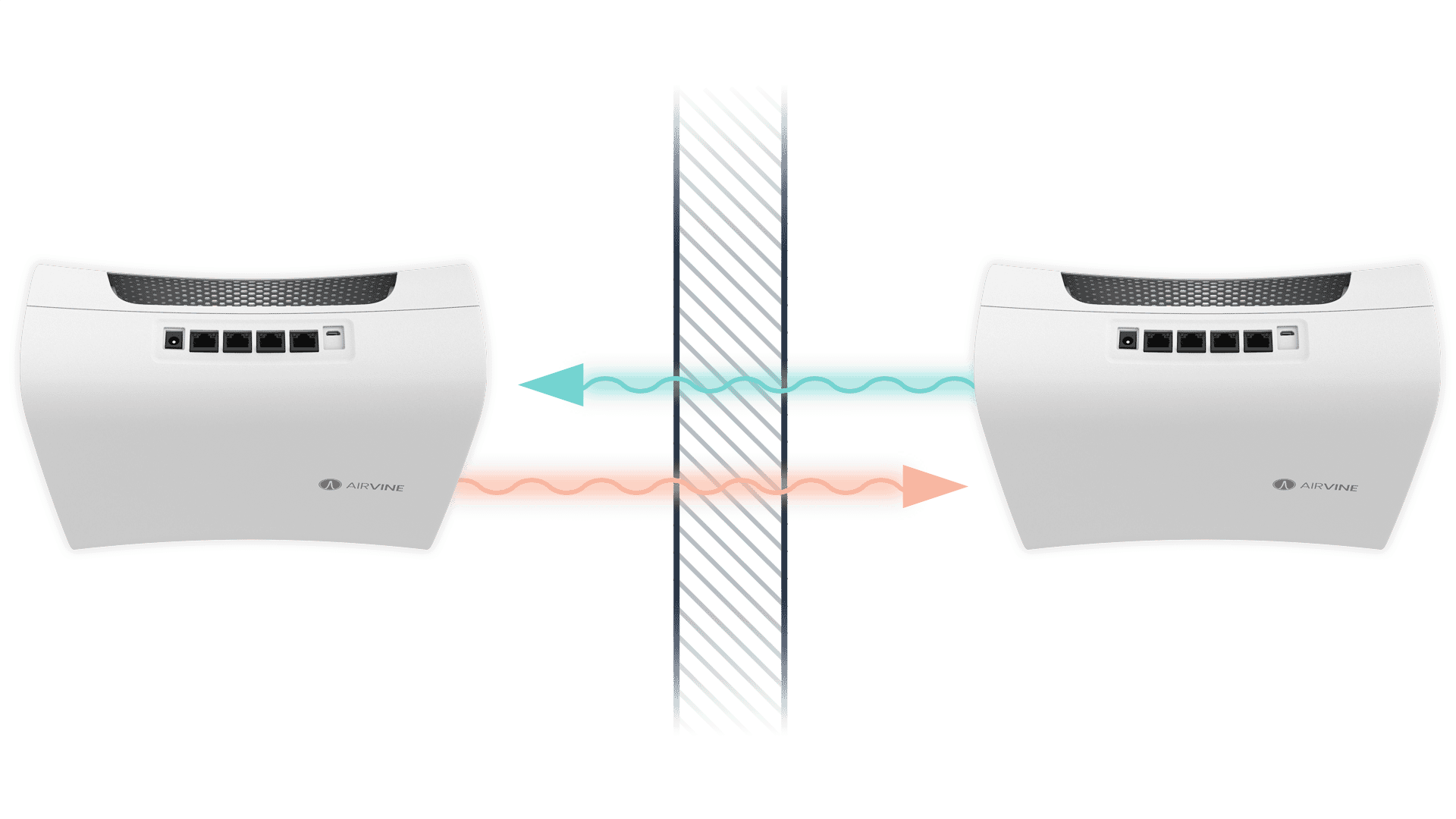 A high performance connectivity solution with multi-gigabit capacities and single digit latency.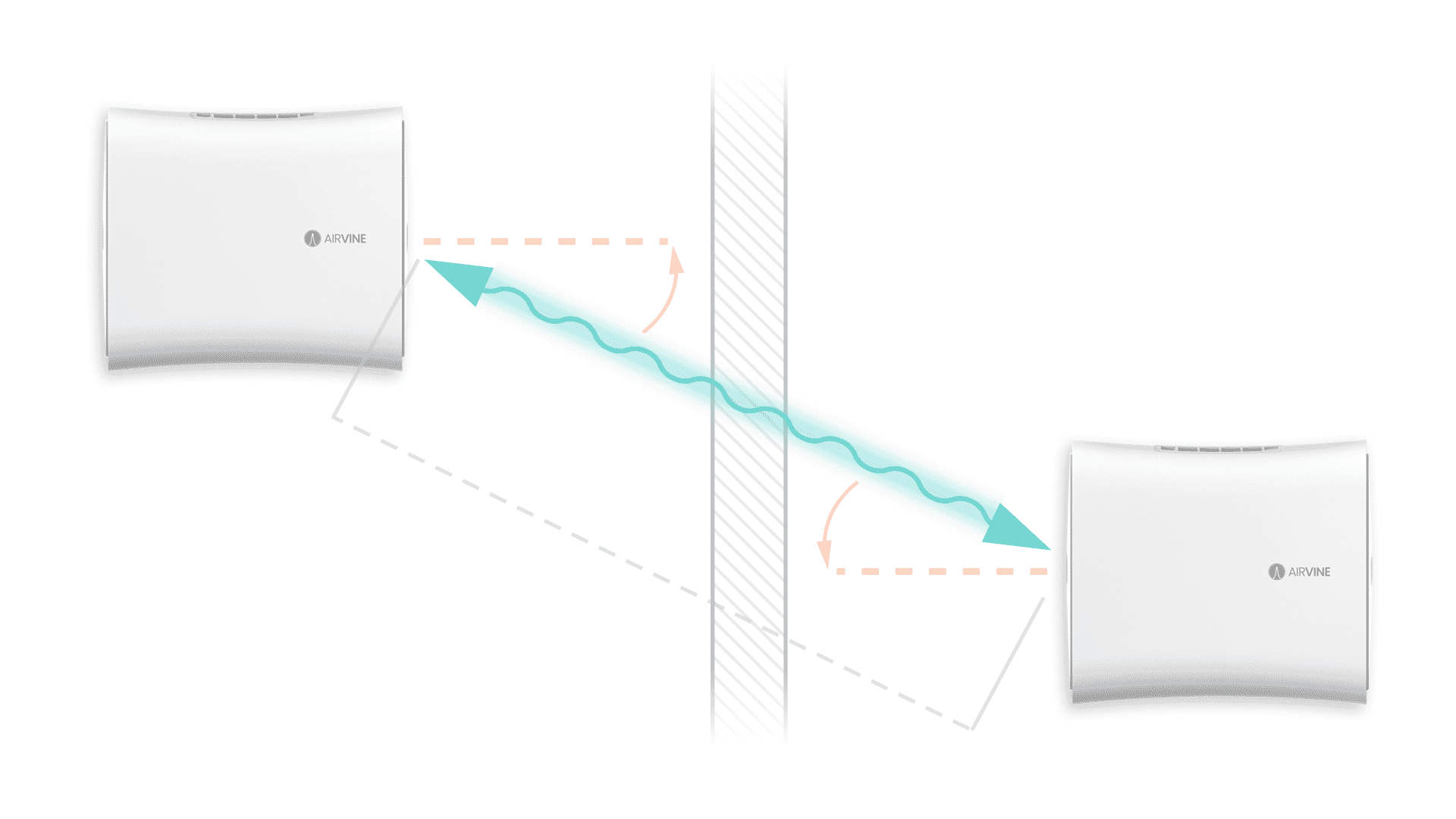 VineCalculator
See how the WaveTunnel system can penetrate your walls.
Input real data and get real results*.
*These results are intended to be used as guidance only. Please contact your Airvine Partner or Airvine for a more detailed analysis.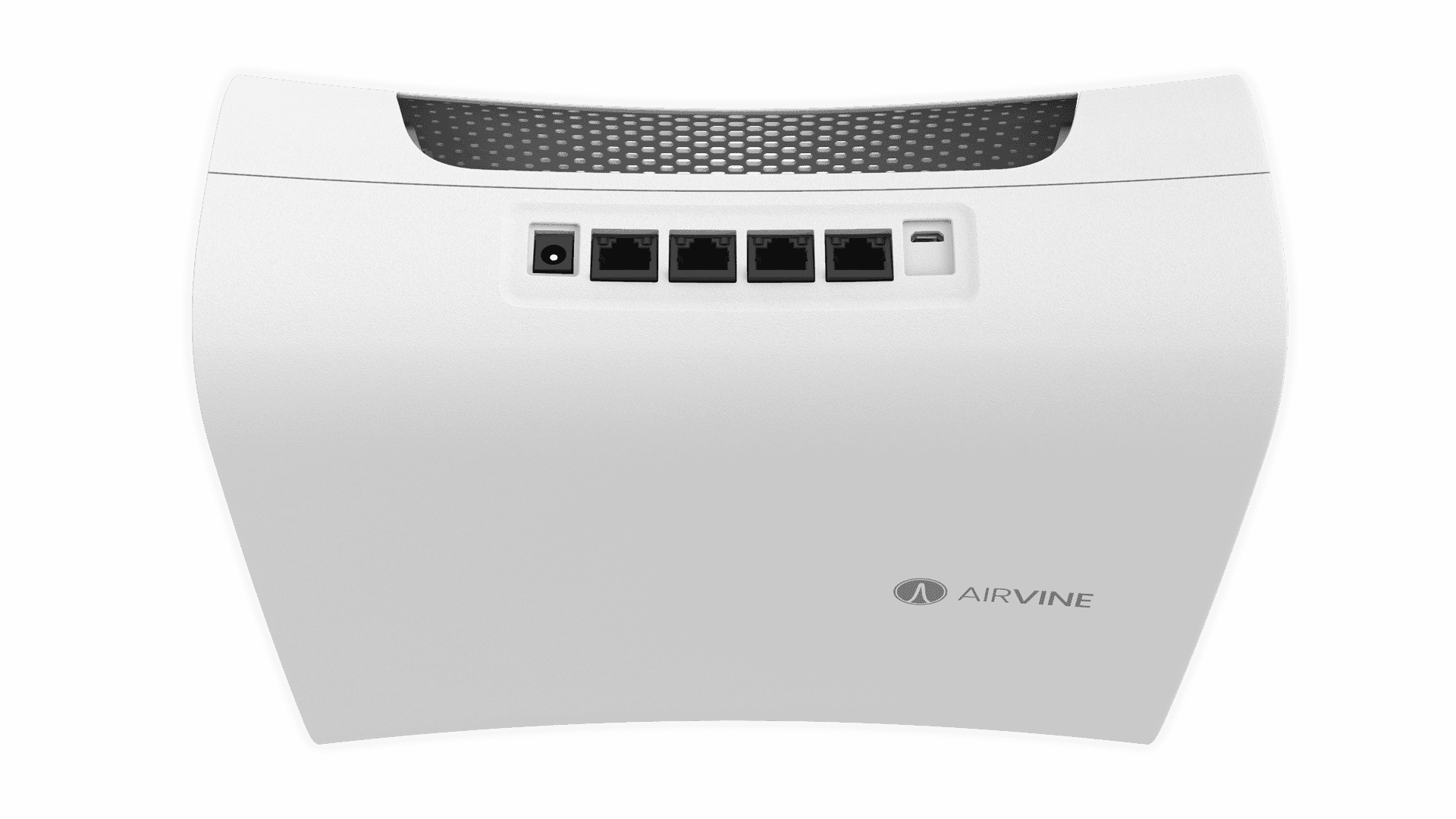 WaveTunnel by Airvine – a powerful, secure, yet simple system redefining indoor wireless. The WaveTunnel network is comprised of WaveTunnel nodes operating in the 60GHz band with true non line of site operation powered by our VineSuite collection of software modules.
No network solution is complete without the software that it runs on. For WaveTunnel this consist of our VineSuite set of modules used to configure the network, the OS that the networks runs on, and the ability to manage and monitor the network.
Simple
Simple to configure – units require minimal setup and can be configured via our VineManager or our mobile phone app Airvine Manager
Simple to deploy – put the nodes where they are needed, and the nodes will search out the neighbor nodes and automatically connect
Simple to operate – AirvineMobile and VineManager offers easy access to controls, log files and more
Simply cheaper and faster – Installations are completed with fewer manhours and significantly faster than cable
Secure
Encrypted OTA traffic ensures against snooping keeping your private data private
Full VLAN tagging allowing segmentation of guest and company traffic, as well as IT and OT separation
Physically separate yet parallel networks means you can run all your IoT traffic on a completely isolated network.
The WaveTunnel System by Airvine
High Performance. Simple. Secure.